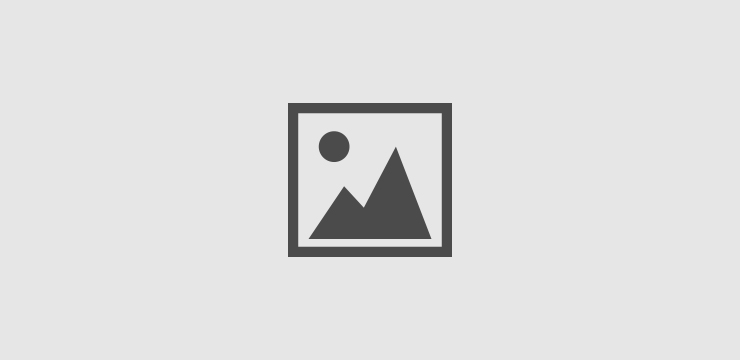 Now that summer is but a distant memory, I thought this would be a good time to share some of my tips on how best to approach your studies as you get back into your 'back to school' routines. We all had a few interruptions to our studies over the summer, including the hot weather and other events, such as the World Cup and Wimbledon (my personal favourite distraction – it would always fall two or three weeks after I had finished my exams so taking time off work to relax with this was my reward). Some of you might also have been away on holiday 😊 Those of you who've already purchased our revision packs will be aware of some of the study tips that we recommend here; this article goes a step further by expanding on them in more detail. That said, before we go any further, we would like to stress that there is no right or wrong way to study and you must find a method that best suits you and your needs. These are some generic tips and guidelines that you can try, based on my personal experiences. Turn off your phone and emails! We can't emphasise this enough Texts and emails are a very common and easy distraction I think we'd all agree? However, I do recommend that you switch off your devices while you're studying so as not to be disturbed by the pings – you'll be surprised what a difference it makes to your concentration to have unbroken silence for an hour or so. I, personally, need silence while I'm studying (and working) to be able to fully concentrate but I have friends who like that bit of background noise – each to their own. Put together a study timetable. And stick to it! This study tip is my personal favourite! If you're studying via classroom-based learning, you're halfway there with this tip; you'll have a college timetable and structure in place already, all you need to do now is simply factor in homework and exam revision time. However, for the distance learner, there is no structure and it's up to you to create one. For the distance learner, an element of self-discipline is required here. I know that a lot of you like the flexibility that distance learning provides, along with being able to choose your exam dates, and that is what distance learning was made for, although this can come at a cost for some students. It's so easy to let the studies slip for a few days and, before you know it, those days have turned into weeks and sometimes months. When you do pick up your textbooks again, you find yourself going over the chapters you did last time, rather than moving forward. Therefore, put together a study timetable at the start of each module and stick to it. If you know you have an event coming up, perhaps a friend's birthday or a family wedding, factor that in to take the pressure off. Only you know how much time you have each week to commit to your studies, so no-one else can put together this timetable for you but please be realistic. As a general rule, 6-8 hours a week is a recommended guideline. Use your preferred exam date as your starting point, and work backwards from there. A lot of students base their exam dates around going on holiday – they want to get it out of the way before they go! No snapping, or chatting. What is Snapchat anyway? Stay off social media, for as long as you can manage…! As I say here, I will openly admit that I don't know what Snapchat is. I've had it explained to me and I still don't get it – it must be my age! I don't understand many of the social media sites either, if I'm completely honest, but I do know that they are a distraction for many of you 😊. As with texts and emails, I would encourage you to turn off any notifications while you're studying to help with your concentration. Your studies will be a relatively short-term commitment with only a few hours at a time. You can look to see what your friends are doing after your study sessions and share your success with them after each exam. Factor in time for family & friends When you put together your study timetable, please ensure that you include some downtime, and time to spend with family and friends. This can be difficult if we're working full-time as well but it is important. It has taken me a long time to get to grips with this study tip and sometimes it can feel like a double-edged sword. We need the break to rest our minds but then we end up feeling stressed and guilty because we're not studying! I would also recommend timetabling in some gaps to allow for 'other things that might crop up'. You can always work through these gaps if you don't have anything on when the time comes. Which leads us nicely onto our next tip… Accept that life will sometimes get in the way - and that's okay. This is easier said than done, I know. Large or small, good or bad, there will always be something that interrupts our studies along the way. I'm not talking about when your friend calls you up to go out for a drink but more the circumstances-beyond-our-control. Maybe you're poorly and miss a week of studies, or perhaps your child / parent is poorly and you have put your studies on hold to look after them. This is okay, put your books to one side so they're not sat there staring at you and get back to them when you're ready. What's the worse thing that can happen? You might forget some of the detail and have to do some revision to catch up. Or maybe sit your exam a few weeks' later. It's nothing serious, although it may well cause us some stress and anxiety at the time. Save that box set binge to celebrate passing your exam! And finally, you've put in all the hard work and now it's congratulations, you've passed your exam!! What are you going to do to celebrate? You've got so much free time on your hands now you don't know what to do with yourself. One of the ways I like to unwind is with a box set – it always helps me unwind after a long study / work session. Others of you will like to celebrate with your friends and get out and about in the fresh air. Whatever you do, enjoy yourself and have fun. You can relax now (until the next time?!)… Happy studying! Emma
This is an excellent question! If you're reading this, chances are you've also read my previous blogs and the trials and tribulations I went through to achieve my accountancy qualifications. You might now be thinking, why switch over to teaching? Therefore, I now present to you my story of why I moved into teaching accountancy. With the number of family members I have as teachers (5 cousins, 2 aunts and, most recently, my brother!) you could say it was inevitable that I would end up going down the teaching route too. It's easy to say this now, of course, but there was a time when I would have said, no way, never! I was way too shy to stand up in front of a (small) group of people and talk to them. I was, and still am, very much an introvert! That said, I do believe we make some of the best teachers as we know when to stop talking and start listening. In the beginning. It all started around sixteen years ago, while working in Local Government, and we were starting to look at replacing our in-house financial systems with something more robust. The first system we replaced was our Debtors system. I asked if I could help with some of the testing of the new system. I organised the training sessions (carried out by the software company) but I also dipped in and did a bit of training myself. It was a combination of me having enjoyed getting involved in something new, and no-one else wanting to do the training! A couple of years later, we started to look at replacing the in-house Banking system. This was the system that recorded all financial transactions that came into the Council, both front of house and through the bank. More training would need to be done and more interfaces would be required; I would be working closely with our external consultants and internal IT department. This round of training was a bit more challenging, not least because it involved staff who were very comfortable with the way things were and didn't like the change. I was now on the other side of the fence and having to deal with unhappy staff who 'hadn't been told anything' and couldn't understand the need for the changes. Why was I doing this?! These staff were few and far between of course and, these isolated incidents aside, I was starting to enjoy it. The vast majority of users were happy for the updates and pleased to receive their training and that's why I was doing this. To be able to help an individual learn something new, no matter how large or small, is its own reward. Entering the big leagues We have now reached July 2007 and I have been offered an amazing opportunity – to be promoted to Systems Accountant and seconded onto the project team that will work on implementing a new General Ledger / Purchase Ledger finance system that will go-live on 1st April 2008. I'm so excited! There's so much work to do, where do I begin?! There was, of course, a project plan and Gantt chart to guide us through. I was to attend all the training sessions for the different modules and areas of the system and be very 'hands on' with building the system up and designing it to meet our needs. I would be working with the Accountants and finance staff, as well as all the other users (around 80) who were non-finance staff across all levels of the hierarchy. One of the many conflicts the project team had was tailoring the system to meet the needs of the Accountants as well as everyone else! But that's a story for another day… Back to the training. Having spent September to December on a cycle of learning, building, testing, repeat, I knew that in the new year I was going to have to put together a selection of User Guides and a training session timetable. I had three months to complete this rollout, alongside the large volume of testing that was still to be carried out. Luckily, I had a great team to support me and share the workload. The time had come There was a wide range of users to be trained on various areas of the system, such as admin officers on how to raise orders, budget holders for budget monitoring, budget holders for authorising orders and invoices, the Accounts Payable team for processing invoices for payment and the Accountants for budget monitoring and budget setting and use of the system overall. The next few months were to become the most stressful, exhausting, but bizarrely enjoyable months of my career so far! I relished the challenge that lay ahead of me and the autonomy my manager gave me to put everything together and just get on with it. Putting all the manuals together served a double purpose as I could continue testing areas of the system at the same time. This was because I would be working through a process to write it out in full for the manuals and, at the same time therefore checking if that particular process worked, or not. The format of my user guides would be to include screenshots and a bullet point list of instructions that would be suitable for everyone. We know that we all have different ways of learning (and for some users that meant not using my guides at all 😊) but that was okay; I would have face to face sessions with them and talk them through the guides at the same time. There were a few sections of the Purchase Ledger user guides that I could delegate to my team but I would oversee the finished version. I produced around half a dozen user guides in time for our training programme rollout at the beginning of March. What a month that was! Over 80 finance admin users to be trained, and their managers, with just myself and two colleagues to share that with. Each session was also around the 3-hour mark (there was a lot to learn) meaning we could only run 2 sessions a day. We were also sharing our temporary training room with the software consultants so it wasn't available to us all the time. We were under pressure, that's for sure. Loving every minute! But as I previously mentioned, I was enjoying every minute. No two days were the same, and each day brought a new challenge; I was loving learning. Those of you who've seen my earlier blogs will appreciate that this hadn't always been the case for me. The training sessions themselves were understandably nerve-racking at first – this was new to all of us after all and I also knew that I was going to get a fair bit of resistance to this huge change I was presenting to everybody. Whilst I had the knowledge to deliver the training sessions, I was now learning how to become a good trainer. My team and I had some train the trainer sessions from our software consultants, which were invaluable, but until we were training users that didn't know anything, again, it was hard to know how we would fare. I ran the first session and my two colleagues sat in to observe so we could maintain some consistency across the sessions. Again, this was invaluable to all of us. One of my first lessons learnt was to walk around the room to see what the learners were doing! The layout of our training room meant that computer monitors faced the front, and us trainers could only see the back of them. Need I say any more here…?! As the sessions went on, they became easier, less nerve-wracking. We were able to answer more queries within the sessions and also take back more questions to our consultants. Whilst all the time becoming more and more familiar with the system itself and, for me, becoming a more confident trainer. Go-live! I still remember, a few days after go-live, I was carrying out some catch up training with a couple of users and they asked me if I had enjoyed working on the implementation. The looks on their faces when I said yes; they couldn't believe my answer and I couldn't believe they were surprised at my answer. I had found my calling. The years that followed… Following this project and system implementation and everything that it entailed, I will admit that I had little desire to go back to quarterly budget monitoring. I did still have these management accounting responsibilities of course but they never quite held the same level of interest for me again. I was also coming towards the end of my CIPFA studies and finally qualified in 2012 – you can read all about that in my previous blog. I continued to build my training role over the years, across all three systems that were now in place. New modules were implemented and upgrades issued, all of which would require training and testing. I created further user guides and drop in workshops for those users who perhaps needed a quick refresher on something. At the beginning of 2013 I started researching teaching courses to improve on my skills and in March of that year, I attended my local college to study the PTLLS course (Preparing to Teach in the Lifelong Learning Sector). This course is aimed specifically at those who wish to teach post 16 students. As the course went on, I was really pleased to discover that I was already using some of the techniques suggested but was also learning so much more. I wanted to put this into practice for real; I wanted to teach full-time. This wasn't an option in my current role and ended up in the very fortunate position to be able to take voluntary redundancy at the end of 2013 and pursue this new change of career. Not all plain sailing Some rocky times followed as I started, and then withdrew from, a full time PGCE course for Primary school age. I had thoroughly enjoyed my first term at Exeter University learning about all the theory and research behind teaching primary age children. The lecturers there were amazing, full of inspirational ideas to take into schools but, when I got into school, it wasn't anything like that. It did teach me one thing though, I wanted to teach adults. Fast Forward to January 2018 I have spent the last two years teaching AAT for a distance learning provider; both on the old AQ13 syllabus and then seeing in the new AQ16 syllabus. Part of this role involved updating the learning materials in line with the syllabus change. By the time I left, I had tutored around 250 students and seen them through nearly 450 exams. 96% of my students passed first time, of which I'm incredibly proud; it was all their hard work however, that got them through the exams. I merely provided the additional help and support required. I'm especially proud to be one of two tutors who tutored the AAT's 2017 Distance Learner of the Year. However, he deserves all the credit after all his hard work. You may well have read his story on the AAT Comment pages. Despite all of the above, I had been feeling restless and wanting more from my role for a long time. (I know, some people are never satisfied). I wanted to take back control of my destiny and create my own AAT teaching career and so, in January 2018, I made the big decision to go it alone! On 7th April 2018, I launched Learn to Finance Ltd. What does the future hold…? First and foremost, if you've made it all the way to the end of this blog, thank you! I now start another chapter in my life and am excited for what lies ahead. I have so many ideas and avenues I wish to explore but one thing at a time, right?! I have spent the last couple of months creating the revision packs that you may have seen on our website and this is an area of teaching that I really enjoy – the preparation. This will be ongoing for quite some time as I continue to build our Learn to Finance library. I am also very pleased to say that since May 2018, I have been tutoring for Osborne Training on a freelance basis. In the meantime, I look forward to meeting you and helping you pass your next exam. Emma ​
My Study Trials and Tribulations! – Part 2
I finished my last blog by stating that when I reached the end of my AAT studies I never wanted to study again. But you all knew that I wasn't really finished, didn't you?! I had meant it at the time, of course, but that was then! And this was now. Fast forward three years and I was ready to jump back into my studies and progress my career. This time, I was moving into the big leagues of accountancy and, working in Local Government, CIPFA was the qualification for me. For those of you that aren't familiar with these letters, CIPFA stands for the Chartered Institute of Public Finance & Accountancy. In other words, this qualification covers all things relating to public sector finance, such as Local Government, Central Government, the NHS, as well as other local authorities (police and fire brigade for example), charities and not-for-profit sectors. It's on a par with the other main qualifications which you have probably heard of such as CIMA, ACCA, ACA. But I digress… I was now about to embark on a much longer journey than with my AAT studies and with many more speed bumps along the way. Not least from the start when I was told I wouldn't be able to go to college because another colleague (and friend, we'll call her 'Louise') in the office was also keen to start her CIPFA studies too (it was going to be too expensive to train two of us together). But I wanted to make a start, I was in the right frame of mind to get going, and I didn't want to have to wait another couple of years for Louise to finish, so I investigated other options and found that CIPFA offered distance learning as a method of study. Distance learning wasn't as commonly used then as it is now, but CIPFA's learning materials were structured in such a way that they could be used by distance learners, making it a relatively straightforward process. Getting Organised! Are you still with me so far?! We have now reached August 2003 and I am about to embark on my CIPFA journey. I am enrolled as a distance learning student. Exam sittings are every December and June and my first task? To create my study timetable! As I already mentioned, the textbooks were very well structured and each study session came with its own guided learning hours, which were usually between 4-6 hours a session. This really helped for putting my timetable together. Knowing how long each study session would roughly take to complete helped me with my timings.I worked backwards from my exam date, allowing a couple of weeks for revision and working on past papers etc. I had to get started straightaway! The Journey Begins For the next three and a half months, my weekends were taken up with studying. I wanted to be able to get through a full study session in one go; as you can imagine 4-6 hours a session equated to a good 12 hours a week. And this was just the beginning… Being new to distance learning, I also made the decision to study just one module at a time (Louise was studying two modules while going to college), and I'm glad that I did. Yes, it was going to take me longer, but that wasn't a concern for me at this stage. But, as with the start of my AAT studies, I failed this first exam too. This obviously wasn't the start I had hoped for. I also had to wait for the next exam sitting in June before I could re-sit. I had already started studying for the next module (due to the two-month wait for the result) so I decided to continue on with that one and re-sit the first exam at the same time. My decision paid off. I passed the re-sit and the next exam – phew! I was off and running with my studies. I had got to grips with the distance learning and the general increase in content and volume compared to my AAT studies. Full Steam Ahead! I had a long few years of studying ahead of me now, on top of my full-time job. While Louise was speeding ahead of me at college, sitting two exams at a time, I was taking things at a steadier pace. Sitting one exam at a time was okay by me. This wasn't a race and soon my patience paid off – a couple of years later, Louise successfully completed her CIPFA studies and I was able to start going to college. Yay! I was really excited about this prospect and had a renewed energy towards my studies. I could now start studying two modules at a time and pick up the pace with my progress too. It also meant that I had even less of a social life than before, however, as I was studying all weekend and most evenings to keep on top of it all. Playing in the local Concert Band – gone. Tennis lessons – gone. Going to the gym – gone! That said, I was enjoying all this learning and travelling to College (Bristol was my nearest CIPFA training centre). I felt like I was achieving something and I knew it was relatively short-term. Hit the Brakes – Speed Bump Approaching! However, just as I was getting into it all, 12 months later I had to slow down again, due to a change of role at work. It was a role I was really excited about taking on – Systems Accountant and implementing a new finance system – but it did mean I had to cut back with the studies again, much to my frustration, and then put them on hold completely for 6 months as this new job role was about to take over my life instead. It was also around this time that I started to grow into my training role at work and develop my passion for training others, but that's a story for another day... We have now reached August 2008 and I am back up and running with my studies. The last twelve months have been a bit of a blur in all honesty, due to exhaustion, and it's now going to take me the next 18 months, i.e. three attempts, to pass my next exam ☹ This is the final exam of the Diploma ('year 2') stage and I am determined to get through it, having come so far already. There's no way I'm stopping now! The final, Strategic Level was in touching distance and I really wanted to get there. Which I did! On the Final Straight That's not to say the Strategic Level wasn't without it's blips, it was – I had to re-sit the 6-hour Case Study exam – but I was so, so happy to pass the Strategic Business Management exam first time. I had struggled in the run up to this one – it was three hours of solid writing. I had spent extra time with the lecturer, who was very helpful, and when I came out of the exam, I was convinced I had failed and close to tears (we've all been there, right?!). But when the results were released, it was the best exam result I had achieved up to that point! What an amazing turnaround and one I was so pleased about – I couldn't stop smiling 😊 I had also been travelling to London once a week for my Strategic Level studies as the Bristol college had closed down, on top of working full-time and studying every spare minute I had. It was exhausting. I did it! I did it! - I was now a fully qualified Accountant. I had gone from not being interested in doing much more than the minimum at school and floating through sixth form college (missing a lot of lectures if truth be told), to gaining my AAT qualification and now my CIPFA – the equivalent of a Master's Degree. Who knew I had it in me?! Well, I did. I knew. I'm not exactly sure when it happened but, I knew I could achieve this and so I kept going until I got there. I've not looked back since. By writing this article, I'm not trying to put you off progressing beyond your AAT studies, far from it, but I do believe some students under-estimate the volume of work and hours that are required to achieve this next level, whichever route you choose to specialise in. Hopefully, this has given you some food for thought but, always remember your studies are relatively short-term, and with the support of friends and family, you can do it. Go for it!
My Study Trials and Tribulations! – Part 1
Our first blog comes from our Director herself and the story of her own AAT studies and the various ups and downs that she went through – chances are many of them are the same as yours!​ I started my AAT studies way back in 1997, when there was no such thing as Excel and the internet was still in its infancy. Having floated through school and college without much interest in studying, I was now floating through my first few years of working life in much the same way, not really knowing what I wanted to do. I was in a finance admin role, that had started out as temporary but later made permanent. I was processing creditor invoices for payment and inputting journals for the Accountants. But after doing this for two or three years, I was starting to get bored and knew I wanted more from my job; working in the open-plan finance office alongside the Accountants, I'd heard about AAT as a way to progress, so I asked if I could go to College to work towards the qualification. For my first year, I attended College two evenings a week after work. I still had the same half-hearted approach to my studies as when I was at school and, needless to say, my first year didn't end well. In those days, we had one exam at the end of the year, and this comprised of three sections. You had to pass all three sections to pass the exam overall; fail one section and you failed the whole exam and a re-sit would follow (I'm sure you can guess what's coming…?!). After waiting a couple of months for my result, and the postman, to arrive this shy student – who didn't like to ask questions in class or do much revision outside the classroom – failed her first exam. On the double-entry element! Not the best start to my AAT studies, that's for sure! What happened next? Thankfully, my manager let me continue with Level 3 (as I was still keen to continue), and re-sit my Level 2 and, it was at this point, that I gave myself a good talking to. I knew I needed to up my game and put in the extra hours of study required if I was going to pass these exams and achieve my qualification, and my MAAT letters. But it wasn't all plain sailing, there were plenty of tears and tantrums along the way! The exams -v- real life! Working in Local Government Finance, the size of the accounts there were much bigger than a sole trader or partnership, as you can imagine, and one of my biggest struggles was trying to relate what I had learnt in class back to what I was doing at work. In the office, everything was on the computer; I couldn't work out where the separate Purchase and Sales Ledgers were, let alone all the General Ledger accounts. It was all very confusing! A few months after starting my AAT studies, I was promoted to Assistant Accountant. Very exciting! Part of this role included the monthly bank reconciliation. This was something I really enjoyed not least because it was a task I could really get my teeth into. It would take a good three or four days (depending on the number of discrepancies) to complete due to the large volume of transactions being processed. Yes, that says three or four days! This is not a typing error. Hundreds of payments were being processed every month, predominantly cheques in those days too, not many BACS transactions at that time (remember we're back in the late nineties here!). I really enjoyed this task and became very proficient as I learnt the various systems and processes of the office, as well as the principles behind carrying out the bank reconciliation itself. But, when this came up in my AAT studies, a bank rec for a sole trader with only a few cheques passing through their accounts each month, I struggled! The concept was the same, so what was my problem, why couldn't I do it?! I almost had to un-learn everything I knew from work - from 'real-life' - and learn the AAT way of carrying out a Bank Rec. One of many stressful moments during my AAT studies. All's well that ends well… As the end of Level 3 approached, those of us who were progressing onto Level 4, were given the opportunity to work on their project over the summer holidays before starting Level 4 in the September. We had to complete a project based on an 'internal system control weakness' and provide recommendations on how it could be improved. There would be a tutor to assist us over the holiday period and I went for it. I'm so glad I did. To have that passed and ticked off before getting stuck into my Level 4 studies was a great relief; I would have really struggled to keep on top of my project alongside my studies. I later heard many stories of students who waited to work on their project after their Level 4 studies but never got around to it. Such a shame after all that hard work – no project, no MAAT letters. In August 1999, I received my final set of exam results confirming I had passed and achieved my AAT qualification! Hooray! What a relief. I had worked hard over the last 18 months to achieve this qualification; I was tired and I was never studying again… The observant readers will notice it took another couple of years for me to apply for my AAT membership!
Opening Hours: Mon - Fri : 8.30am - 6.00pm


info@learntofinance.co.uk
1 Emperor Way, Exeter Business Park, Exeter, Devon, EX1 3QS